What would Breast Cancer Month (aka October) be without a smorgasbord of pink-tastic breast cancer awareness-themed treats from cookies, mints, hard lemonade, jelly beans, popcorn and  PEZ to ribbon-shaped cakes, chocolates, cupcake sprinkles, lollipops, pasta and bagels? Rarely has life-threatening illness tasted so delicious.
Of course, we shouldn't forget the memorial pink ribbon products not meant to pass through the alimentary canal: perfume, knee socks, beer koozies, curling irons, chewing gum, flip flops, beach balls, tote bags, vegetable peelers, bathrobes, fishing rods, chip clips, aprons, emery boards, tiaras (tiari?), golf tees, teddy bears, car fresheners, tablecloths, tambourines, mailbox covers, guns, gnomes, cowbells and vibrators.

Puns are a perennial favorite and seem to grow more tortured with each passing year. Suit up in a pink ribbon Speedo from Breaststroke 4 Hope, "designed to inspire the aquatic community to dive in and make a difference. Let's fight breast cancer together, one lap at a time." (That last bit would make a good strip club promotion, too.) While I'm sure this is an earnest, worthwhile endeavor, with its website listed as Coming Soon and 12 likes to date on Facebook, someone needs to get out of the pool and get to work.



The Keep A Breast Foundation appeals to youth culture with "i❤boobies!" wristbands and makes early detection cool with its #checkyourselfie Twitter campaign. I'm happy that, aside from a few confused bird lovers, its site reaches hip youngsters who won't pay attention to important things with boring or yucky names. Though its moniker is catchy, I wish KAB had found a different play on words to suggest we keep both breasts. Perhaps the bracelet should say "i❤booby!", though it seems wrong to play favorites with one's breasts…or fun bags, for any young people reading this.
Baker Hughes, an oilfield service company, painted 1,000 of its drill bits pink, apparently to raise awareness miles underground where they will hydraulically fracture rock to free patches of oil. It then donated $100,000 to the Susan G. Komen Foundation and adopted the slogan "Doing Our Bit for the Cure." The company reported $5,700,000,000 in revenue with a net profit of $336,000,000 in the first quarter of 2014. Projected annually, Baker Hughes has given .007% of its profits to the charity. In this instance, it would seem that the "bit" has a third meaning, as in "Giving a Little Bit for the Cure."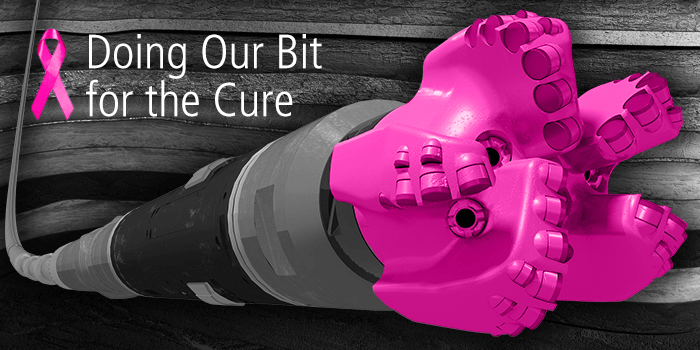 The Komen foundation, which licensed the use of its signature pink hue, has come under fire for partnering with a company that pumps toxic chemicals into the earth, potentially poisoning drinking water and off-gassing pollutants that accelerate climate change (if you believe in that sort of thing). Perhaps Komen could use a new motto for its tees, hats and gloves: Frack Cancer. It's a tad naughty but still appropriate for a church picnic. That idea is free of charge but if you use it, can I claim it on my taxes?
*****
I began my journey into the heart of pinkness innocently enough, intending only to write about JC Penney's ads, in which pennies (get it?) are held over women's breasts. Critics complain they devalue women but I say kudos to them for sexualizing small change. Lincoln would be so proud. At least they tell us to save them, not pinch them. That would be disrespectful.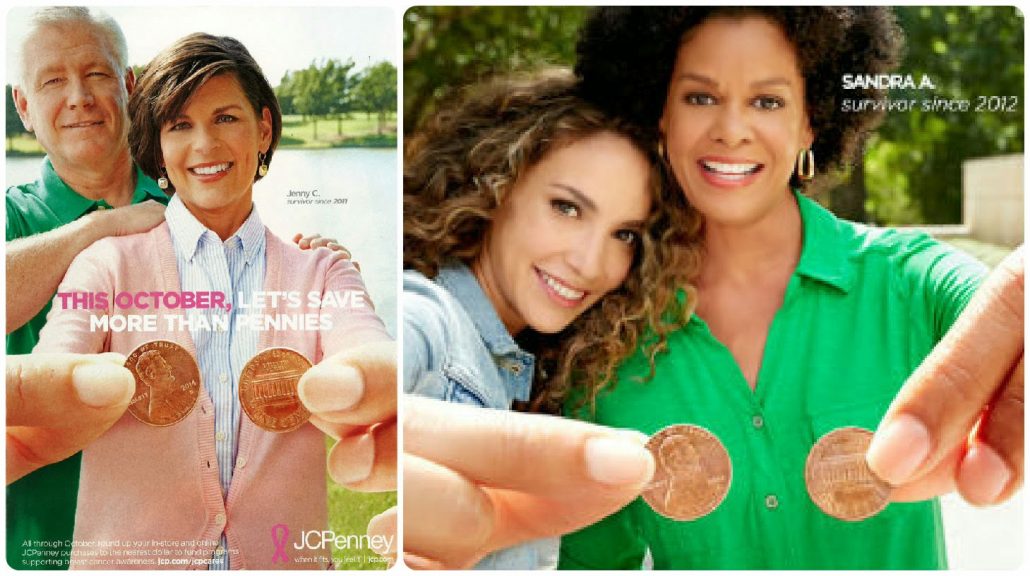 Once I started looking into the subject, I couldn't help but notice that there are an awful lot of products associated with Breast Cancer Awareness Month. I have catalogued some of the more memorable ones here. It is by no means an exhaustive list but I can tell you it has exhausted me.
*****
Gear for the sportswoman or man who's comfortable in his masculinity.
*****
No matter how you choose to adorn your garden and car or wildly overestimate the resale value of commemorative coins, please do not ever do this to your dog.
*****

At least two of these items make bath time lots of fun. Getting drunk and needing more cowbell is up to you. Unfortunately, researching the be-ribboned vibrator has negatively impacted my Amazon recommendation list.

*****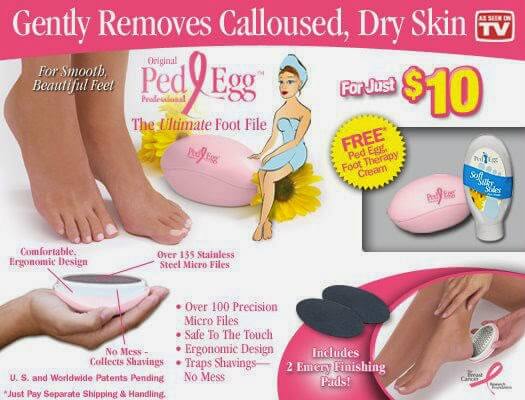 Perhaps my favorite product tie-in is this special, limited edition of the PediEgg, a cheese grater-like callus remover, which makes sense because, as we all know, feet are the boobs of the legs.
*****
Of the above products, gun, alcohol and vibrator sales benefit cancer research. The National Football League is the real hero here, donating 8% of profits from sales—this month only—of its half dollar coins. (Why not give them directly to charity? They are money, right?) Since October is also Domestic Violence Awareness Month, the NFL will do its part to raise awareness by continuing to beat women with impunity and children where indicated. You're welcome.
More like this:
6 Things You Should Never Tell a Cancer Patient
I'm Radioactive – Laughing at Cancer
Good News. Really.
Tales from the Waiting Room
I See Your Breast and Raise You a Penis: A Word Game

https://magicksandwich.org/wp-content/uploads/2014/10/pink-ribbon-bagelms100x100-1.jpg
100
100
kathcom
https://magicksandwich.org/wp-content/uploads/2017/07/Magick-Sandwich-header.png
kathcom
2014-10-26 08:30:00
2020-12-18 22:26:34
Pink Ribbon Products from Car Horns to Handguns