The movie Idiocracy will get a second chance with American audiences during its upcoming release as a documentary, say Hollywood insiders. Overlooked during its initial run as a comedy, critics found the plot too far-fetched, with a pro wrestler as president and a dumbed-down future in which Ow, My Balls! was the highest-rated TV show on Earth.
Thanks to the behavior of our president and the pretenders to his throne, this scenario is more "near-fetched"—to borrow from George Carlin—than ever. President Bush appears on Deal or No Deal.
Hillary Clinton, Barack Obama and John McCain pander to the fans on WWE RAW. Barack bowls. Hillary does shots.
Although Idiocracy is set 500 years in the future, it seems that our political hopefuls are appealing to the movie's constituency right now. Are we that stupid? There are ow-my-balls-ish signs: Farmer Wants a Wife, Living Lohan, a hundred seasons of America's Funniest Home Videos and counting. Et tu, Tom Bergeron?
Are the candidates that stupid? For an amusing yet sobering answer, check out this collection of the 2008 campaign's most embarrassing moments.
Personally, I'm holding out for the La-Z-Boy with a toilet in it. Adult diapers were a good first step, but I believe in American ingenuity.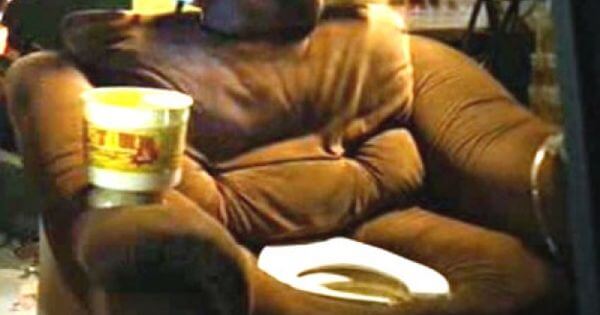 Now there's a throne we can believe in.

https://magicksandwich.org/wp-content/uploads/2009/07/Sandwichwithhands-e1498317459599.png
200
200
kathcom
https://magicksandwich.org/wp-content/uploads/2017/07/Magick-Sandwich-header.png
kathcom
2008-06-10 22:18:00
2020-12-18 22:23:07
Idiocracy Now Qualifies as a Documentary