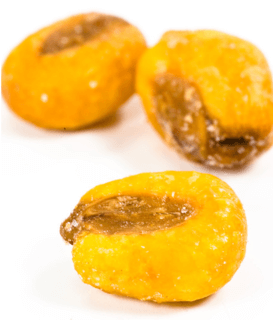 Alert: Adult themes, juvenile language.
Every once in a while, we at Magick Sandwich get down and dirty. This is one of those times. If you've never seen a curse word, avert your eyes and log off the internet forever. It's not a safe space for you.
*****
I'm not sure how I happened upon a listing for Natural Harvest: A Collection of Semen-Based Recipes, but I do know I never want to eat at the author's house. The ad copy is priceless. "Semen is inexpensive to produce…." Pretty much free, I reckon. Looking for a use for excess seed? This is your lucky day. Order this book and your wife will never complain about your chronic masturbation again. But you will never look at flan the same way again.
*****
Speaking of sperm, can we please retire the LiveStrong bracelets now? What's next, a chlamydia bracelet? (Kate Hudson, are you listening?) Lance Armstrong had testicular cancer and then won the Tour de France. So what? He had one ball, people, not one leg.
*****
The wrapper on my toilet paper reads Scott. Common Sense on a Roll. If the benchmark for common sense is not wiping your ass with your bare hand, I think we're setting the bar a little too low.
*****
Patented ion2 complex™ contains essential ion-mineral conductors that, when activated by the companion moisturizer, create a positive electric micro-current. It's so gentle you can't feel it, but you'll see a resilient, toned, overall more youthful look.
Yes, it's so gentle you can't feel it—but your wallet will. Come to think of it, I'm going to go lick a battery and hand myself twenty bucks.
*****
I got an email this morning from Shu Uemura Art of Hair inviting me to "discover our precious ingredients." Here's one:
Unpolluted and free of bacteria, Depsea Water is drawn 200 meters beneath the Sea of Japan. Matured over hundreds of years, it is a rich source of essential minerals and nutrients that provide ultimate purity and hydration.
Drop one of the letters from "deep sea," smush them together and presto! We'll forget that it's water. Thank God it's drawn from 200 meters down because 100 meters down is filled with fish pee. But if it's so "precious," why am I putting it on my head? Shouldn't I be drinking it or praying to it? Then again, my dishwasher liquid is infused with gold dust. Isn't yours? And I eat coal and shit diamonds. Oh wait, that's corn.
*****
Addressing the dearth of existential jewelry, Meghan Farrell has created a brain-shaped ring inspired by "one of the most influential psychology professors [she] had while at Sarah Lawrence." That teacher must be so proud. You can get a safety pin necklace that symbolizes security or a profile of a head that represents paying her rent. She's available for private consultation if you'd prefer a customized design. It's all the result of the jeweler's study of auto-kinetic and chaos theories, math and a great big steaming pile of horseshit.
 *****
There, I feel better. I pushed that thing out like an ugly baby. If I've left you with anything today, let it be this: If you sell it properly, people will pay for the privilege of eating or applying just about anything. Also, I guarantee that the next time you encounter semen, you're going to think about baked goods. You're welcome.

https://magicksandwich.org/wp-content/uploads/2010/03/cornkernelsmagicksandwich-1.png
320
273
kathcom
https://magicksandwich.org/wp-content/uploads/2017/07/Magick-Sandwich-header.png
kathcom
2010-03-24 12:55:00
2017-09-24 21:08:25
Gross Anatomy