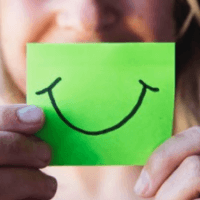 A couple weeks ago, I got the news that, like one in eight women in America, I have breast cancer. Thanks to digital mammography and excellent doctors, I'm going to be fine. You're not going to get rid of me that easily.
Considering my posts about vaginas and fart filters, it's strange that I find this difficult to discuss. Writing about a breast shouldn't make me feel shy. In this case, though, I am the owner of the body part that's gone on the fritz. I have a titanium clip in there, soon to be joined by a radioactive seed for precise tumor location. I've dubbed it Robo-boob.
I wasn't going to address this at all since I write an allegedly humorous blog and this tends to be pretty dramatic stuff. But here goes. I'm going to have a lumpectomy on July 3rd. (Thieves be warned. My house is staffed with attack cats.) If the excision has clear margins, meaning the entire growth has been removed, I will begin radiation a month later.
I'm not very worried about the surgery. I'll be having "twilight sleep"–the good stuff that Michael Jackson favored. I have been assured that, unlike Michael, I will continue breathing on my own. The idea of radiation is scarier to me. Luckily, it's not the kind that will turn me into Godzilla, the Hulk or a giant spider. Phew.
Unfortunately, my insurance won't cover a scooter. No handicapped parking either. I did get a binder from Mt. Sinai Hospital to keep track of appointments, post-op instructions etc. But I saw some women walking around with reusable grocery bags emblazoned with the pink ribbon on them, so I'm hoping for more swag. Gotta find a silver lining to this thing.
I know that prayer is a comfort to people and makes them feel less powerless. But when someone says, "I'm praying for you," what I hear is, "You are so screwed that only a deity you don't believe in can save you now." As far as I'm concerned, everyone except my surgeon is helpless in this situation. There will no Tebowing in the OR, let's put it that way–at least while I'm awake.
A proliferation of cancerous cells will not result in a conversion experience for me. That seems like a faulty basis on which to start (or stop) believing. So, while I love my Christian friends for caring, I respectfully ask them to understand it does not make me feel better to hear about it and to please keep it to themselves. Surely I can't be the first person to feel this way?
I'd like to address a few popular sayings/beliefs trotted out regarding cancer.
Everything happens for a reason. Yes, the reason is cancer. Is it because I paid the gas bill late or didn't send a Christmas card?
[She] is fighting a battle with cancer. My chest is not a war zone. I prefer to say I'm having a slap fight with cancer. Sounds less ominous and it's a nice visual, too.
Here's an email from Johns Hopkins about breast cancer. It's a hoax that's been circulating since 2008. The person who wrote this should be flogged.
This [alternative therapy] really works. Ever meet someone who cured cancer by drinking his own pee? Probably not. Want to talk to Steve Jobs about the miracle macrobiotic cure he did for months before agreeing to conventional treatment? Oh, that's right, you can't: he's dead.
I should point out that I am not saying I'm an expert. Having cancer doesn't make you an expert any more than having your driver's license makes you a Formula One racer. But I don't think I'm so unique that no one else has had these thoughts. Bullshit artists like Louise Hay have made a lot of money getting people to think they have all the answers, which brings me to my final thought for those who would easily pass judgment on someone like me:
Negativity causes cancer. If you believe that, why don't you have cancer, too?
Related posts:
I'm Radioactive – Laughing at Cancer
Tales from the Waiting Room – Laughing at Cancer

https://magicksandwich.org/wp-content/uploads/2012/06/Good-News-Really-Laughing-at-Cancer-e1517103152223.png
200
200
kathcom
https://magicksandwich.org/wp-content/uploads/2017/07/Magick-Sandwich-header.png
kathcom
2012-06-16 21:30:00
2018-01-28 02:18:58
Good News. Really.