Crazy Beauty Treatments for Valentine's Day
Welcome to Magick Sandwich, your source for all things Valentine! Since I've already listed 9 Ways to Prevent Your Own Valentine's Day Massacre and taught you to Pimp Your Vajajay for Valentine's Day!, it's time to get serious about skincare for your special day. We've got some interesting products to get through so let me start with a question, ladies. Remember what your high school boyfriend always told you? Turns out he was right. It really is good for your skin.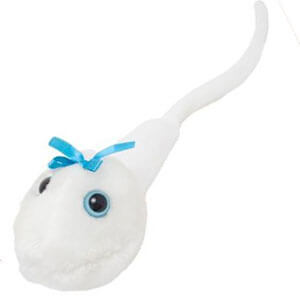 Get your game face on at Graceful Services where, for only $125, you'll be massaged with Spermine, a powerful antioxidant found in human sperm. The spa takes corporate accounts and does house calls. (Is that legal?) If you're feeling a bit sheepish, you can purchase a tube of the stuff online. This company, which is really, truly named Bioforskning, asserts that Spermine is "the only antioxidant which is capable of penetrating the horny layer of the skin." Adolescent chuckles all around.
If you're feeling flush, hop across the pond to London's Hari's Salon for a bull sperm hair treatment. Yes, it's the real thing but don't fret: they keep it refrigerated so it's nice and fresh. Trowel that on, slap a load of Spermine on your face, then lie back and pretend you're an extra on the set of a porno flick. Tell this tale to your date and he will be snoring peacefully with a stain on his crotch by the time dessert arrives. You're welcome.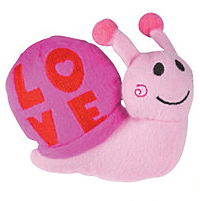 If you fancy your secretions a bit less personal, book an 
EscarGlow™
 snail slime facial at the NYC office of plastic surgeon and amateur punster Matthew Schulman. Or order earthworm excrement-enhanced
Wrinkle Butter
or
Heaven Gold Bee Venom Mask
(60ml for only $619.72) from the comfort of your own home. But please refer to these things as secretions, droppings and castings. The marketing folks have worked so hard, it would be a shame to waste their diligently researched synonyms.
All this reclining under excreta may have you worried about toxins but never fear. We've broken it down for you. Animal poop: good. Your poop: bad. Now you'll need to fly back to London's EF Medispa for its Californian Colonic, perhaps inspired by the warm California sun or just filled with bits of real Californians. One should never assume.
After the normal colonic—did I just write that?—blows "unnecessary waste and toxins" through a length of tubing, wheatgrass is "directly infused into the colon." Again, hats off to the marketing department but the line must be drawn somewhere. There is no way to make the word tubing sound pleasant. Besides, colon hydrotherapy sounds suspiciously like what Sybil's mother did.
If having a juice box squeezed up your butt is not your idea of fun, go the full Gwyneth with cupping, a treatment that harkens back to the days of bile and leeches. (Leeches are still around. Demi Moore likes them, which explains her attraction to Ashton Kutcher.)
Suction cups are placed all over your back and the vacuum created pulls the toxins out, frees your chi and gets your circulation going. I could do the same thing by slapping your face and taking your wallet. But maybe the hickeys you get all over your back will make you feel young. (Again, this explains a lot about Demi Moore.)
Procuring all this dewy softness can make one rather cranky. So if your date shows up stinking of Febreze with a bottle of Snooki perfume in one hand and a box of post-Hef Holly Madison candy necklaces in the other—I think I got a cold sore just writing that—slam the door and clear your schedule for some quality time with the Crave Duet Lux, described by its inventor as the iPod of vibrators.
This bad boy comes complete with a USB port that's chargeable by computer so there are no pesky cords or batteries to slow you down. And it sports a super classy gold-plated base and 16 big swinging gigabytes of memory so you can keep your treasured memories close to your, well, you know. Best of all, whatever you choose to store–photos of autumn leaves or the complete works of Ryan Gosling—Duet Lux will remember everything you tell it. And isn't that all you really want in a guy?
More innovation:
Lonely on Valentine's Day? There's an App for That

https://magicksandwich.org/wp-content/uploads/2013/02/snail-facial-magick-sandwich.png
201
200
kathcom
https://magicksandwich.org/wp-content/uploads/2017/07/Magick-Sandwich-header.png
kathcom
2013-02-14 10:52:00
2020-12-18 22:21:40
Crazy Beauty Treatments for Valentine's Day