Naughty Little Elf Gets off the Shelf
It all started innocently enough. The "Elf on a Shelf" is a pretty self-explanatory Christmas tradition that I thought would be cute to give to my niece. But I didn't know it has a backstory that makes it special and not a little creepy — depending on how you feel about animated dolls.
The elf reports to Santa every night and returns to a different spot the next morning. Sounds a lot like Chucky. Or in this case, bride of Chucky: I got my niece the newfangled girl elf because, hey, I'm nothing if not progressive. And she loves the thing, tells it she's been nice, looks to see where it's sitting when she gets up and calls it Clarice. (Yes, I know.)
So her parents have to get inventive…and this is where this tale takes a dark turn. (Forgive me, Santa.) I suggested it would be funny to put the elf in places wildly inappropriate for a child to discover. And my awesome sister-in-law took the idea and ran with it. I spent the evening laughing my ass off at these and thought it was unfair to keep them to myself. If sharing is caring, Merry Christmas.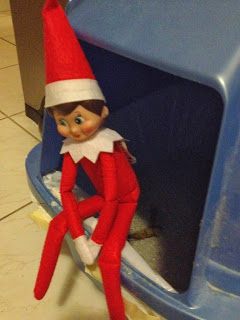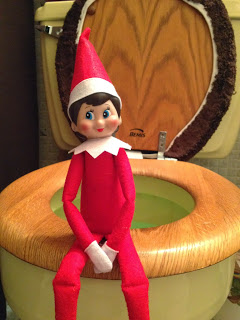 Haven't you always wondered how elves drop a deuce? Wonder no more!
To avoid inflicting emotional damage to both young and old, photos of Clarice in compromising positions with Woody from Toy Story have been redacted.

https://magicksandwich.org/wp-content/uploads/2013/12/Naughty-elf-Magick-Sandwich-10.jpg
320
240
kathcom
https://magicksandwich.org/wp-content/uploads/2017/07/Magick-Sandwich-header.png
kathcom
2013-12-18 03:06:00
2018-06-20 21:16:50
Naughty Little Elf Gets off the Shelf