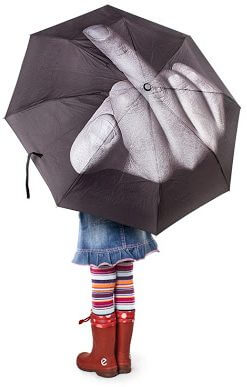 Your child will be a hit with her classmates when you send her to school with this umbrella from Art.Lebedev Studio, aptly named "Fuck the Rain."
Just don't be surprised if you end up having to explain yourself to Child Protective Services.
Meanwhile, there's another umbrella on sale if you want to work out some anger issues or just plain fear for your life. (Remember, it's only assassination if you're important.)
It's the Self-Defense Unbreakable Umbrella from Real Self-Defense and it even has its own instructional video.
At first, it's cute, like Charlie Chaplin doing a trick. But it quickly turns dark with a sociopathic Gallagher watermelon murder, then a Britney-esque beating.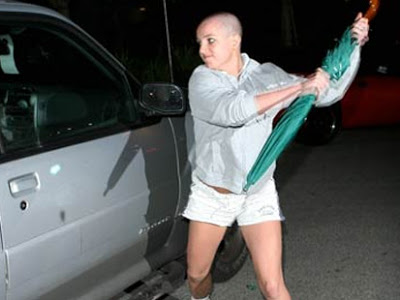 Scary.
The Philippine president's security detail uses them. (Maybe they can't afford guns?) Come to think of it, after January 20th, 2009, you might want to avoid this guy.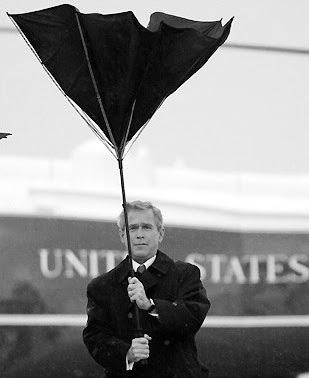 He may not be in a very good mood. Though he'll no longer be president, he may still be dangerous.
More products:
Scrotal Deodorant Wash: Product of the Week
https://magicksandwich.org/wp-content/uploads/2008/10/fuck-the-rain-umbrella-girl-e1499387573370.jpg
387
247
kathcom
https://magicksandwich.org/wp-content/uploads/2017/07/Magick-Sandwich-header.png
kathcom
2008-10-31 04:01:00
2020-12-18 22:26:40
An Umbrella for Psychos: Product of the Week